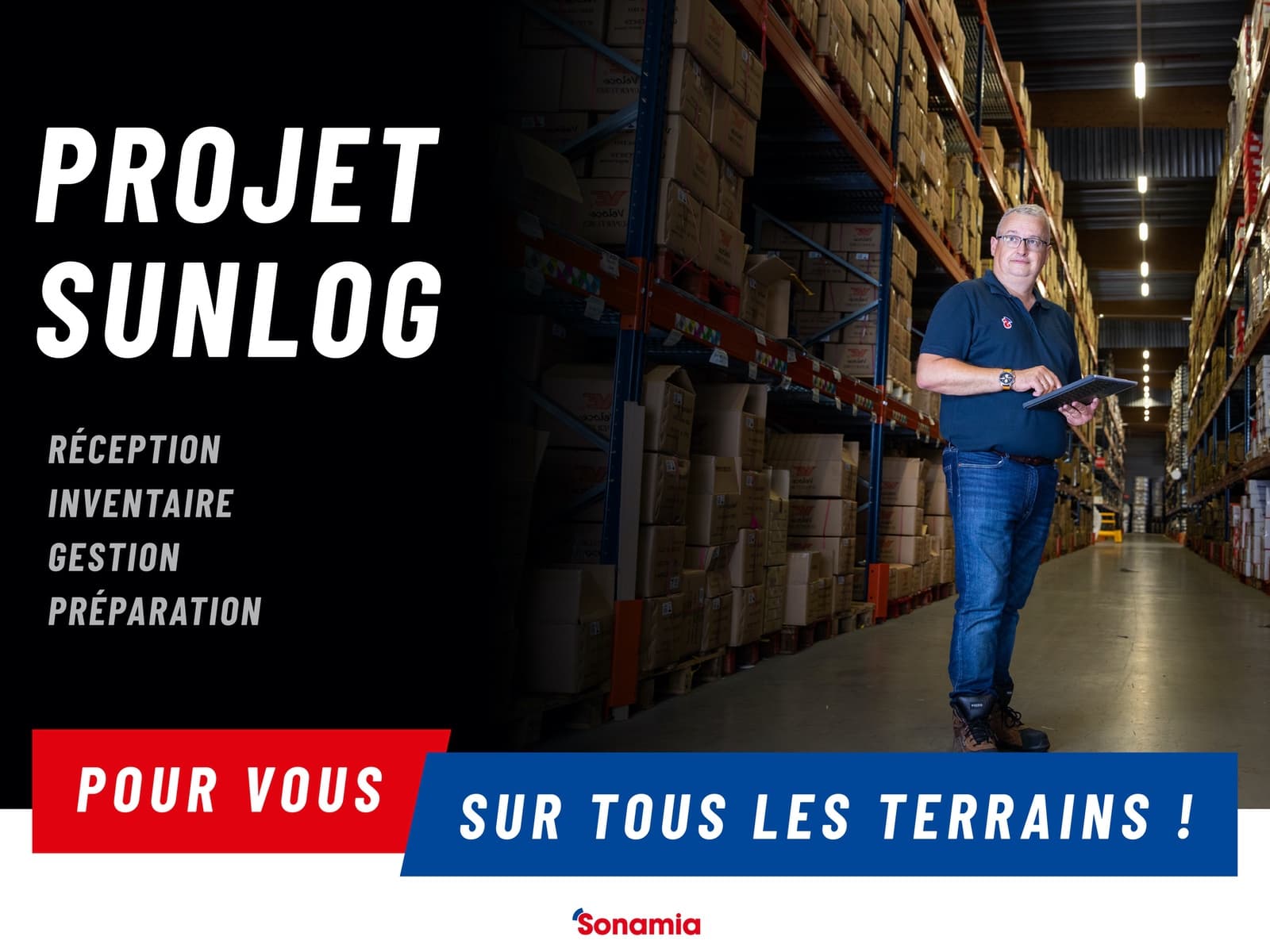 Dematerialization and automation of logistics flows management
Recept of goods, inventories, stock management, order preparation and deliveries… How can you develop a dynamic flow management for more reactivity and efficiency at your service.
This is the SUNLOG project that Sébastien, with the IT and logistics teams, launched last year. The first effects are already being felt with the digitisation of the receipt of goods and storage management. In practice, this means 13 forklifts equipped with touch pads, forklift operators with portable scanners and QR code labels for better product identification.
Doing things faster and better is Sebastien's leitmotiv by improving the user experience, and the facilities'management for an ever increasing merchandise flow. He is not going to stop there, planning ahead the digitalisation of inventories, for a better management of stocks until the order preparation for dispatch.
Stay tuned!